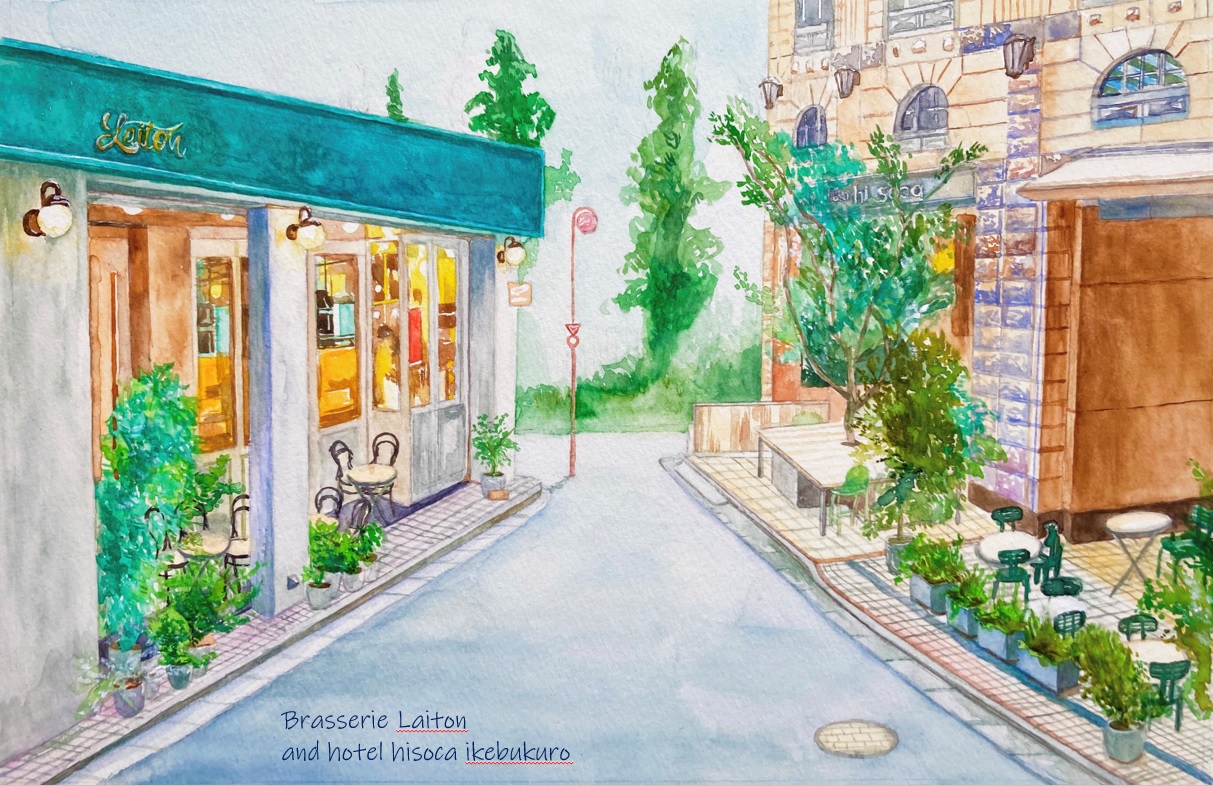 Opening on May 26th
Laiton LLC is a 2-minute walk from Ikebukuro Station (Toshima-ku, Tokyo), and the French restaurant "Brasserie Laiton" will open on Thursday, May 26th.
The store is located on a quiet road near the west exit (south) of Ikebukuro Station.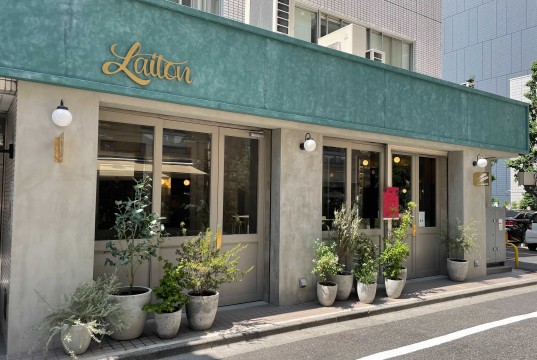 "Brasserie Laiton" is a restaurant produced by French restaurant "Cheval de Hyotan" *, which has won Michelin Bib Gourmand and has a strong presence in the Ikebukuro / Mejiro area. There is also a bakery, and opposite the store is the "hotel hisoca ike bukuro" that opened in March this year.
There are also terrace seats in the store, so you can enjoy your meal while feeling the comfort of the outside air.
The restaurant serves classic-style French cuisine that focuses on using ingredients such as meat, fish, and organic vegetables that are procured directly from producers in Kyushu and elsewhere. Customers are asked to carefully select the main ingredients that they want to taste, and we will provide dishes with a satisfying taste centered on them. We also serve bread baked in the store with meals.
The dishes served on a simple white plate have a different style from the sister restaurant "Cheval de Hyotan", and you can enjoy the chef's ingenuity everywhere while wearing a classic look.
We also offer the best selection of natural wines in the region.
Like restaurants, bakeries have products that are baked with particular attention to ingredients and dough. We have about 30 kinds of items that use rye powder and semolina powder while enriching hard baguettes that go well with restaurant dishes.
The final baking will be done after 19:00 and freshly baked bread will be served for breakfast and for dinner.
Laiton means brass in French. The color of brass is not flashy, but it gives off a warm luster over the years, and even a small presence creates a gentle space.
Brasserie Laiton also wants to play such a role in the city of Ikebukuro in the future by providing high-quality meals without being pretentious and enlivening a wonderful day for our customers.
[Store overview]
Address: 1F, Abe Building, 1-9-8 Nishiikebukuro, Toshima-ku, Tokyo 171-0021
Phone number: 03-5904-9991
Email: info@laiton.tokyo
business hours:
▶ Restaurant
Lunch 11: 30- LO 14:00
Dinner 17: 00- LO 21:30
▶ Bakery 11: 00-21: 00 (finished as soon as sold out)
In both cases, business hours are subject to change in the future.
Regular holiday: Monday (the next day if it is a national holiday)
Number of seats: Up to 29 seats in the store Up to 7 terrace seats
Reservation-only site: https://yoyaku.toreta.in/brasserie-laiton/
Instagram: https://www.instagram.com/brasserie_laiton/
The official homepage will be opened soon.
Brasserie Laiton has a business alliance with hotel hisoca ikebukuro, and bakery buyers can use some of the hotel's terrace seats for food and drink.
* About Cheval de Hyotan
French restaurant that won Michelin Bib Gourmand in 2019 and 2020
Address: 3-5-7 Nishiikebukuro, Toshima-ku, Tokyo Will Court 1F
URL: https://cdhyotan.tokyo/
[Restaurant menu structure]
・ Lunch course from 2,700 yen (tax included)
1-2 appetizers, 1-2 main dishes, homemade bread, dessert, cafe included
・ Dinner course from 5,200 yen (tax included)
Amuse, 1-2 appetizers, 1-2 main dishes, homemade bread, dessert, with cafe
[Main items of bakery]
Baguette, ciabatta, semolina, lyrus, pullman bread, raisin bread
Perilla and bacon, avocado pancetta, onion cheddar, parmesan
Anpan, Sucre, Bressanne, Lamb figs and cream cheese, etc.
Price: From 200 yen per baguette, from 420 yen per loaf of bread (tax included)
[Image of store and food]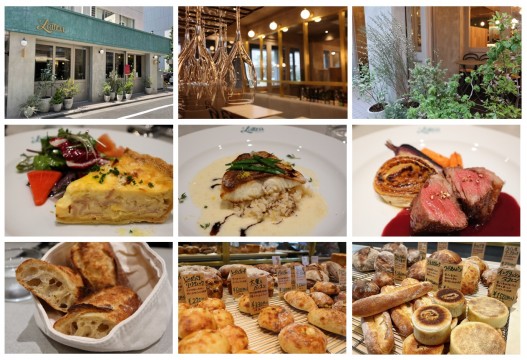 <Past related articles>
[Interview Report] The popular "Tokyo Tarako Spaghetti" opens in Minami Ikebukuro. The store-limited menu "Black Spaghetti with Mentaiko and Raw Nori" has a great impact on both appearance and taste!
[Interview Report] Fashionable pure coffee shop "Tajimaya Coffee Shop Ikebukuro Tobu Store" will open on April 21st! The limited menu "Tajima Beef Sandwich" is sweet and spicy bulgogi-style and addictive.
"Ikebukuro PARCO Korean BBQ Beer Garden" will open on April 20th (Wednesday), where you can easily enjoy Korean yakiniku under the open sky on the roof of Ikebukuro PARCO.