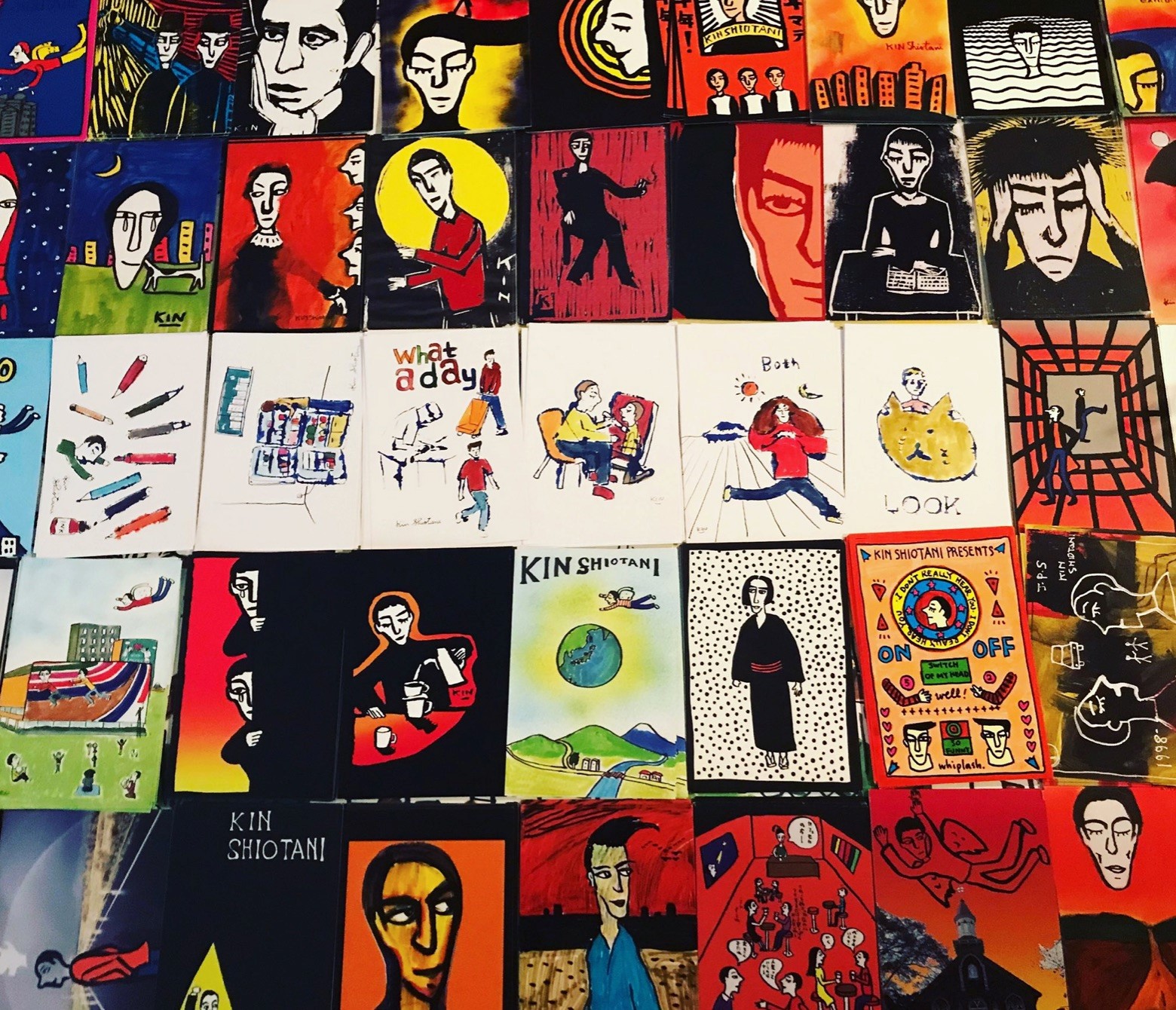 Let's dare to send postcards in this era where you can immediately convey "things" to people all over the world
We will hold a pop-up of illustrator Kin Shiotani, who creates various art works including postcards, with the theme of "pictures and words". Now that we can communicate with people all over the world in real time, such as by e-mail and LINE, we suggest that you feel the goodness of communicating warmth with analog means and postcards.
■ Session: December 15th (Wednesday) -26th (Sunday), 2021
■ Venue: Seibu Ikebukuro Main Store 3rd Floor (South B10) = Event Space Split Ring
Illustrator Kin Shiotani started selling postcards at general stores and art shops nationwide in 1995, and to this day there are more than 100 types. All works have poetic titles, and "pictures and words" is also the theme of Kin Shiotani's art.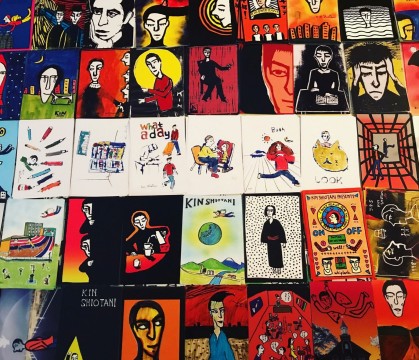 At this pop-up shop, 110 types of postcards, including discontinued editions from the "Long Title Series" announced in 1995 to the "Blur Drawing" announced in 2020, will be exhibited and sold.
Reading the poetic titles of each piece expands the imagination of the recipient endlessly. Why don't you touch the world of Kin Shiotani, write a stroke to your friends and family, and post it to the mailbox.
·Postcard
A style of painting that you will never forget once you see it, and "a young man who wants to live positively but is at a loss because he doesn't know which one is ahead" "I'm thinking of finding the cleanest piece of snow and eating it. The title is a perfect balance of titles like poetry of freedom that pierces the heart, such as "Youth" and "Youth who are dying the more they live, but now they are thinking of making coffee". If you look at the picture for a while while keeping in mind, you will have an infinite imagination.
110 kinds Price: 165 yen per sheet
・ Handmade calendar
This is a 2022 calendar with 12 postcard sizes made exclusively by Kin Shiotani at this time of the year.
Price: 1,320 yen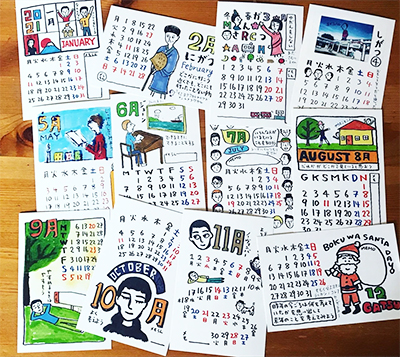 ・ Machikataruka
"Machi Kataruka" = "Machi" x "Talk" x "Card".
It is a talk theme card that starts "talking about the town" anytime and anywhere just by drawing one card, and overflows with a love for the "town". You can also use it as a playing card.
Price: 1,520 yen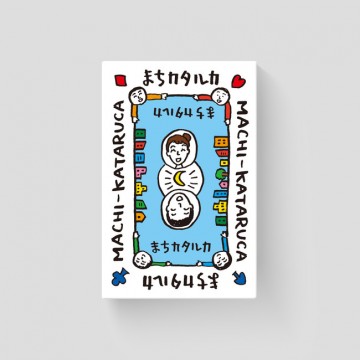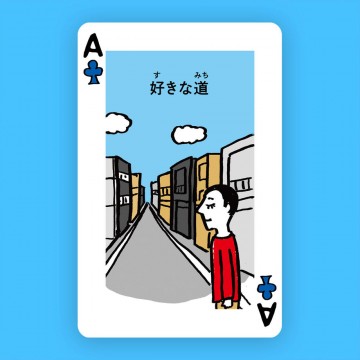 ・ Original sticker
An original sticker inspired by the "travel sticker" that travelers around the world traveled on their trunks in the first half of the 20th century.
Price: 550 yen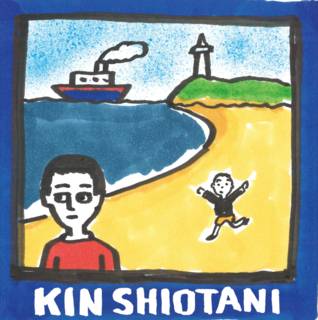 ・ Original postcard (Image: Postcard 01)
This time, we will sell a special postcard-sized original picture drawn by Kin Shiotani over the last 25 years.
Price: 33,000 yen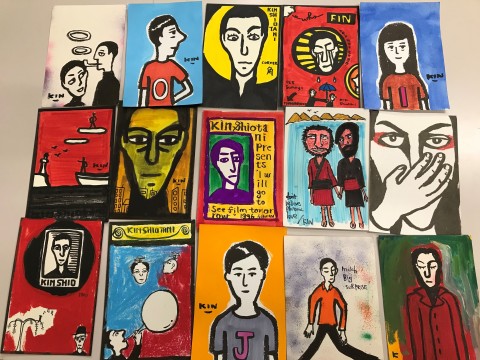 Comment from Kin Shiotani
"When I make postcards, I often write pictures and titles separately. Matching them in a way like a ghost leg before the deadline creates a work that I never thought of. I tried to collect the original paintings before such a title was decided. There are quite a few works that I have a strong feeling for, but I will sell them at this opportunity. If you like, please take them home and pet them. "(Kin Shiotani)
[Kin Shiotani profile]
Illustrator and writer.
Attracted by the postcards of the "Long Title Series" sold at general stores nationwide, he has published illustrations in various media, published works, appeared in the media, and performed and planned performances and talk events. .. From big jobs to personal jobs, the breadth is unparalleled.
In addition, he has gained a lot of support by taking a unique perspective on the cities of various parts of Japan from his many years of travel experience and talking at events and lectures.
■ On-demand T-shirt
T-shirts using illustrations drawn by Kin Shiotani under the theme of "Ikebukuro" are on sale on demand.
You can choose the color and size of the base and make your favorite one.
You can see the real thing at the store during the exhibition period. In addition, we will also exhibit the original drawings drawn.
T-shirt 6,600 yen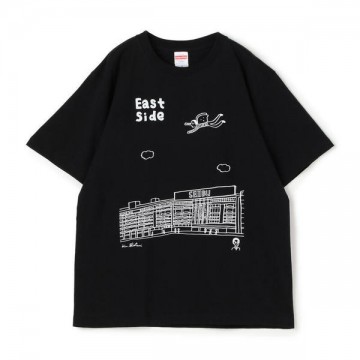 Purchase from Seibu / Sogo shopping site / e. Department store https://edepart.omni7.jp/top
To "Creators on Demand"
Seibu Ikebukuro Main Store
Address: 1-28-1, Minamiikebukuro, Toshima-ku, Tokyo 171-8569
Phone number: 03-3981-0111 (main representative)
Business hours: 10: 00-21: 00 * Sundays and public holidays are 20: 00 (irregular holidays)
* Please check the latest business hours below. → https://www.sogo-seibu.jp/ikebukuro/topics/page/rinjikyugyo2004.html
Homepage: https://www.sogo-seibu.jp/ikebukuro/
<Past related articles>
[First held nationwide] LOVE LOVE Snoopy Exhibition ~ Take Care with Peanuts ~
New brand "Fox and Lemon" appears at Seibu Ikebukuro main store ahead of the rest of the country
[Seibu Ikebukuro Main Store] Alien Silkscreen Art Exhibition