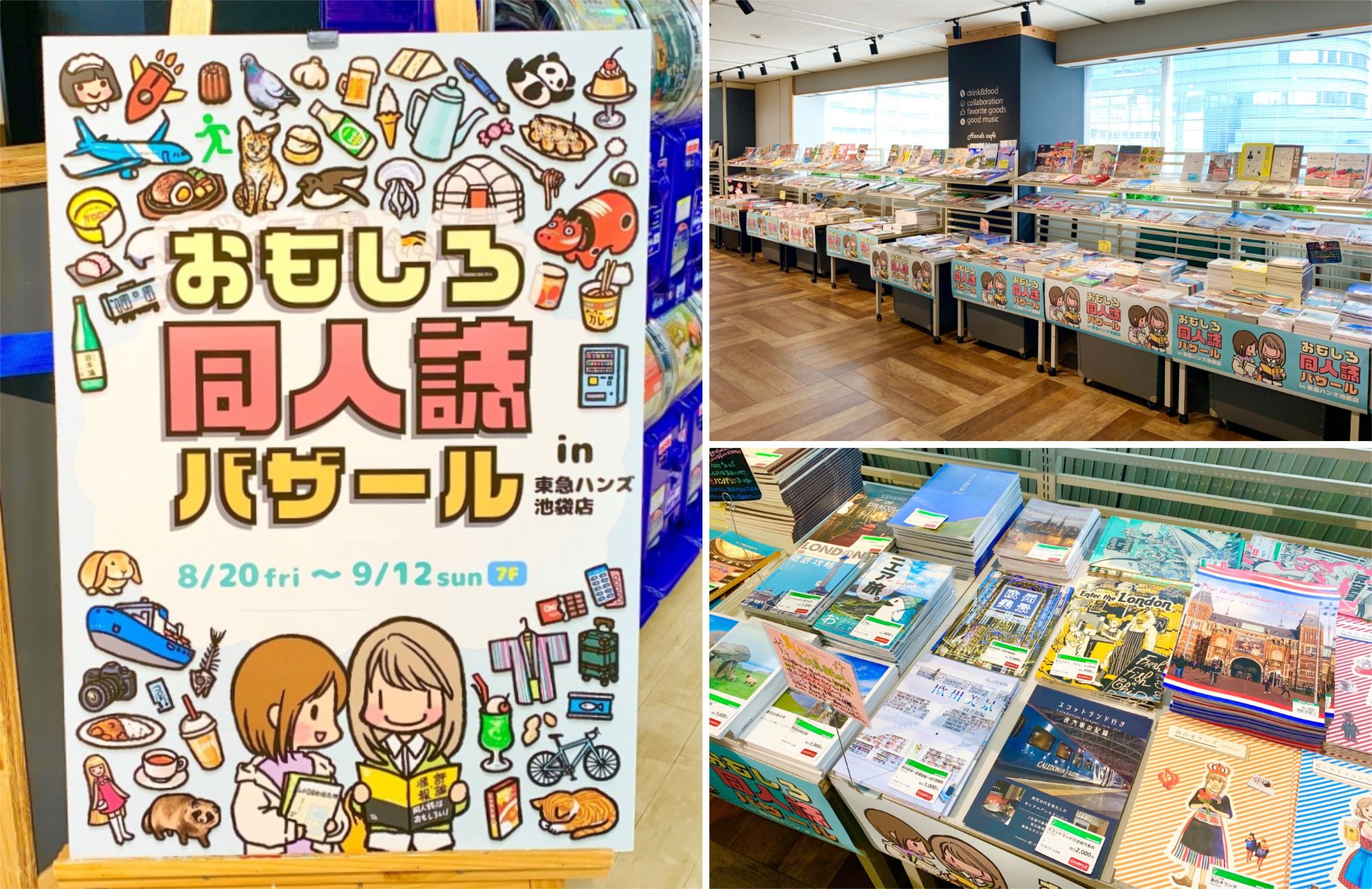 From August 20th (Friday) to September 12th (Sunday), 2021, a rare event is being held at the special venue on the 7th floor of the Tokyu Hands Ikebukuro store in Ikebukuro, Tokyo.
The name is "Interesting Doujinshi Bazaar in Tokyu Hands Ikebukuro Store-First and Last Doujinshi Festival-" .
A book festival where "information douujinshi", which is filled with the author's passion for "I want to convey something", is gathered together, which is not seen in ordinary bookstores. We will report on the sales floor and the books on sale!
Welcome to the world of "information doujinshi" full of niche charm!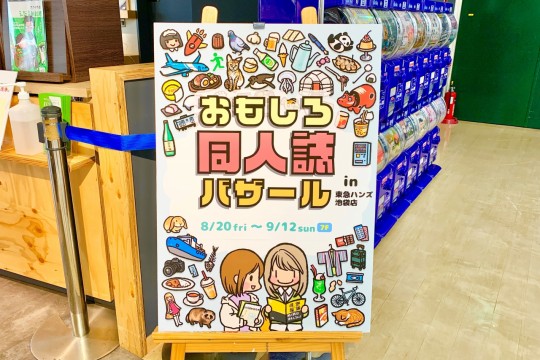 Doujinshi (*) spot sale "Interesting Doujinshi Bazaar". The author who wrote this article first learned of the existence at this event, but since it was first held in 2016, the event has been expanded while expanding the scale mainly in Jimbocho, and it has gained great popularity every time. It seems that it is. This time it looks like a business trip version.
(*) …… Roughly speaking, a douujinshi is a book produced by an individual or a group (circle) who prints and binds it by himself or asks a printing shop without going through commercial publications such as publishers. Normally, it is not distributed to general bookstores, but can be obtained through distribution at coterie events, consignment sales at specialized mail-order sites, etc.
Many people think of anime and manga books when they hear the word douujinshi, but what is dealt with in the "Interesting Doujinshi Bazaar" is the information-related douujinshi, which is the theme of "information" that you want to convey to your readers. Only books summarized in.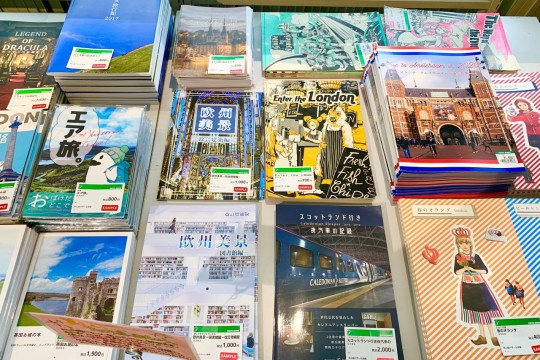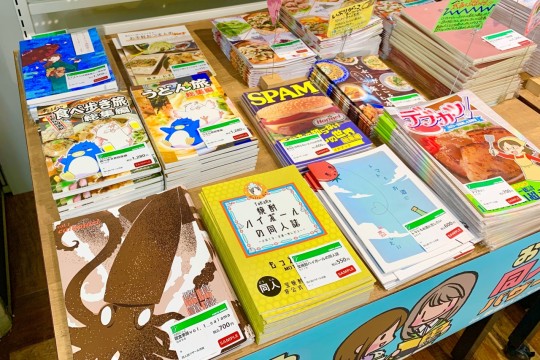 ---
---
Travel, food, landscape, architecture, history, railroad, culture, lifestyle … In photographs, illustrations, manga, and sentences, I pursue the particular material that the author himself found interesting and express it freely.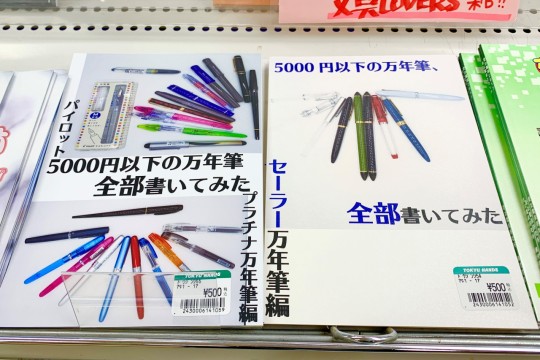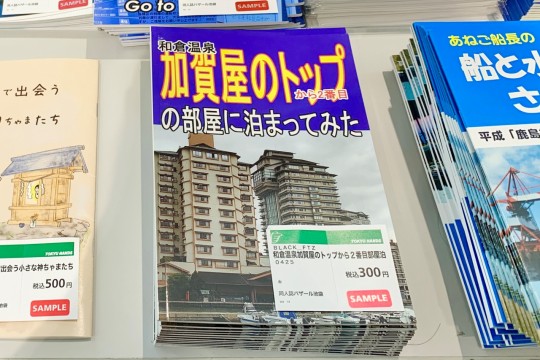 You might imagine, "Is it like a mook book sold at an ordinary bookstore?" The three uncles who stayed in the "second" best room of the famous inn "Kagaya" in Wakura Onsen may not receive a fountain pen, such as a travel report that spells out frank impressions from their respective perspectives. , There are a lot of books with niche contents that are likely to be stabbed by those who stab.
There are many surprises such as "Why do you use it as a subject …!?" And "I'm going to make a book like this!" It is a guarantee that you can forget the time and enjoy yourself.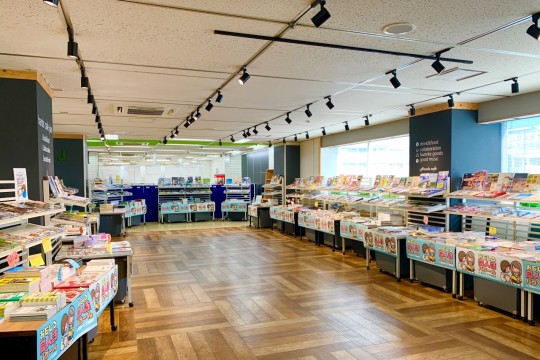 More than 500 types of information-related doujinshi are displayed in a U-shape in the spacious sales floor. All books come with samples, so it's nice to be able to check the contents and purchase after convincing.
The specifications of the books range from simple stapled books to high-end books with glitter processing that can be found in general bookstores, and there are also cheap books for 200 yen (!). Admission is of course free, so you can feel free to visit and explore the world of information-related doujinshi.
Introducing the douujinshi on sale!
I will introduce some douujinshi that I was interested in by looking around the sales floor to see what kind of books are available.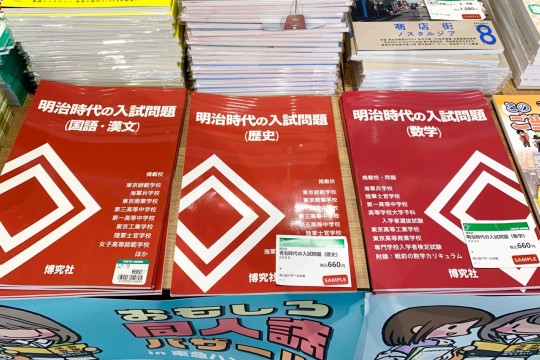 First of all, this is the "Meiji Era Entrance Examination Questions" series (Circle name: Hakushusha). Even the author, who hates studying, turned the page without thinking of something unusual.
It is said that the entrance examination questions of the Meiji era were collected and the author himself added the answers and explanations. In the history book, there were some questions such as "Abbreviate the Heiji rebellion" and "Ask the cause of both the North and South Korea", which seemed to be surprisingly difficult to say at first glance. It was a series that made 100 years feel surprisingly familiar.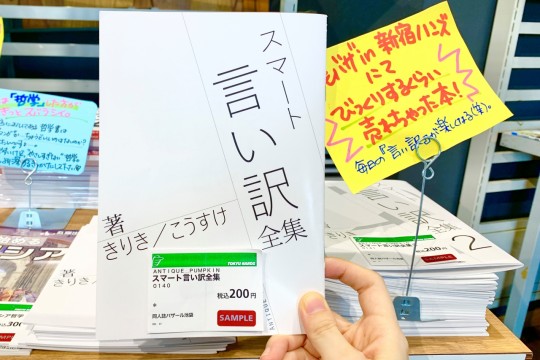 This "Complete Works of Smart Excuse" (Circle name: ANTIQUE PUMPKIN) is a must-see for working people. You should be careful about various excuses for each specific scene, such as "I was about to be late for a meeting / meeting" and "I found my boss looking at a web page that is not related to work during work". It is a very practical content that advises you to the point.
I think that many people are working remotely now, but is it ant to prepare for the coming days of coming to work?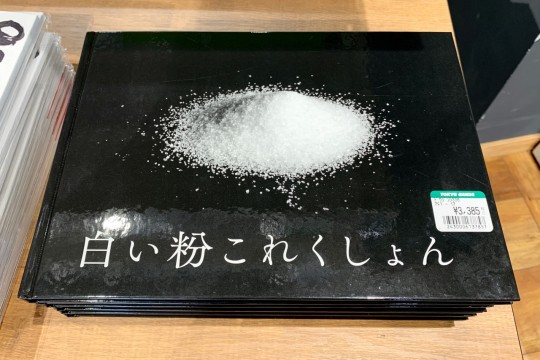 "Well, it's okay⁉" and I was worried about the slight suspicion of "White Powder Collection" (Circle name: Higashi Sagamihara Lab.). Among them, it is a legal and legitimate book that introduces 42 kinds of commercially available white powder such as "trehalose" and "xylitol", so you can rest assured. It is a hardcover specification like a picture book.
Is there a difference in appearance so that white powder is collected? I was wondering, but the shape of the powder and the way it hardens are surprisingly unique and deep. The quality of the photos themselves was very high.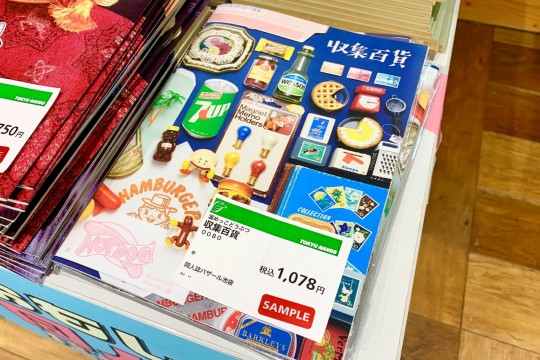 The photo book "Collection Department" (circle name: Tamekko Animal), in which four collection collectors line up their favorite miscellaneous goods in a narrow space, seems to be grinning when you get it for no purpose. A book full of charm. The cans, antique magnets, and envelopes are colorful and cute. It made me feel like "I wish I could collect what I like."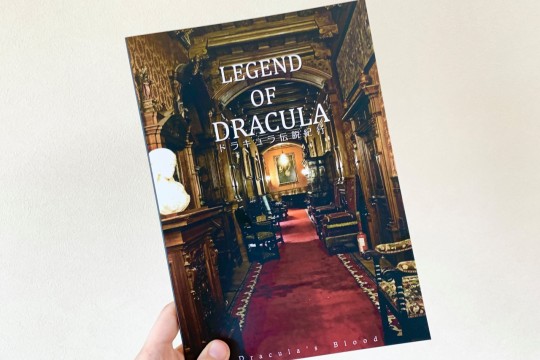 Finally, I would like to introduce "Dracula's Blood" (circle name: Dracula's Blood). A full-color photo book that records the scenery that the author, who was fascinated by the legend of Dracula, encountered while traveling in Romania. The city of Sighisoara, Bran Castle, Snakov Monastery … I was fascinated by the many beautiful photographs that reflected the author's longing feelings, and I bought them when I noticed. Enchanted with a glimpse of the world of fairy tales. I would like you to pick up the real thing and see it.
Click here for recommended books by Tokyu Hands staff!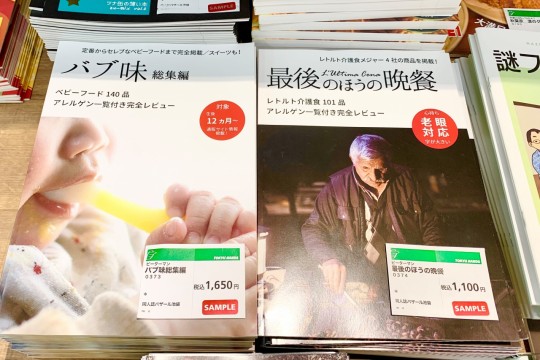 Every day at the sales floor, we introduced recommended books from the perspective of the staff who are in contact with the douujinshi of "Funny Doujinshi Bazaar". This is the review book of baby food & retort pouch food "Bab taste omnibus" and "Last supper" (circle name: Peterman).
"I think it's a wonderful theme to introduce" food ", which is indispensable from the beginning to the end of a person's life, from two extreme perspectives. Parents and caregivers also have a list of allergens. Everyone seems to be very useful. " It seems interesting to have both!
Now is the time to avoid crowds, so talk about the congestion situation.
In writing this article, I went to the sales floor in the morning of August 27th (Friday), and at that time, about four customers were able to take a leisurely look around.
"Saturdays and Sundays may be different again, but at least on weekdays it seems that it will not be crowded enough to restrict admission like the first day," the staff asked, so if the schedule fits, it will be during the daytime on weekdays. Is recommended.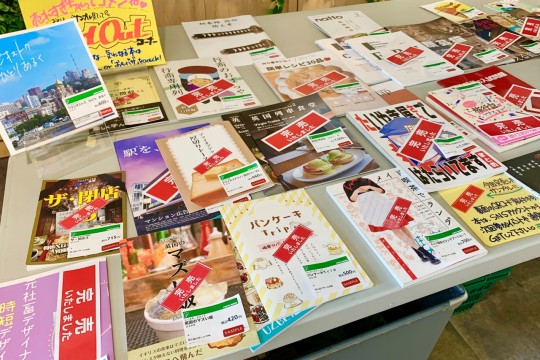 Also, there were already sold-out books at the venue, but some of them are scheduled to be repaid. You may want to check the official Twitter account (https://twitter.com/omobaza ) of the funny doujinshi bazaar for the latest arrival status!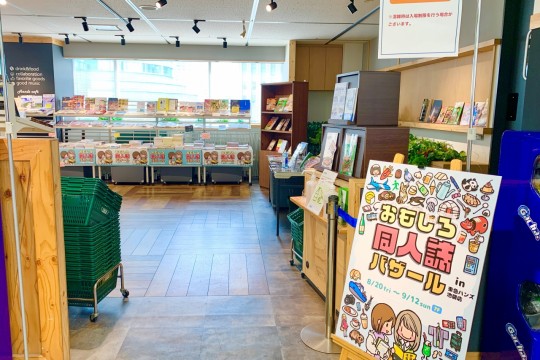 If you like books, you will surely be happy. "Funny Doujinshi Bazaar in Tokyu Hands Ikebukuro Store-First and Last Doujinshi Festival-" will be held until September 12th (Sun).
The Tokyu Hands Ikebukuro store will be closed on October 31st (Sun). (Too sad……)
As the title suggests, it's a "first and last" opportunity, so be sure to visit this interesting event.
* The information provided is as of the date of the interview (August 27, 2021). Please note that some of the books introduced may be sold out.
Overview of "Interesting Doujinshi Bazaar in Tokyu Hands Ikebukuro Store-First and Last Doujinshi Festival-"
<Past coverage articles>
From "Dragon Quest" to movie music and classical masterpieces! [Tokyo Metropolitan Theater] "Salad Music Festival" Appreciation Report
[Grand Cinema Sunshine Ikebukuro] Preliminary screening report of the movie version "BanG Dream! FILM LIVE 2nd Stage"
Report on the newly opened "Takumi Otsuka Ikebukuro Tobu Store" We visited the largest store in Tokyo with more than 1,000 carefully selected products!