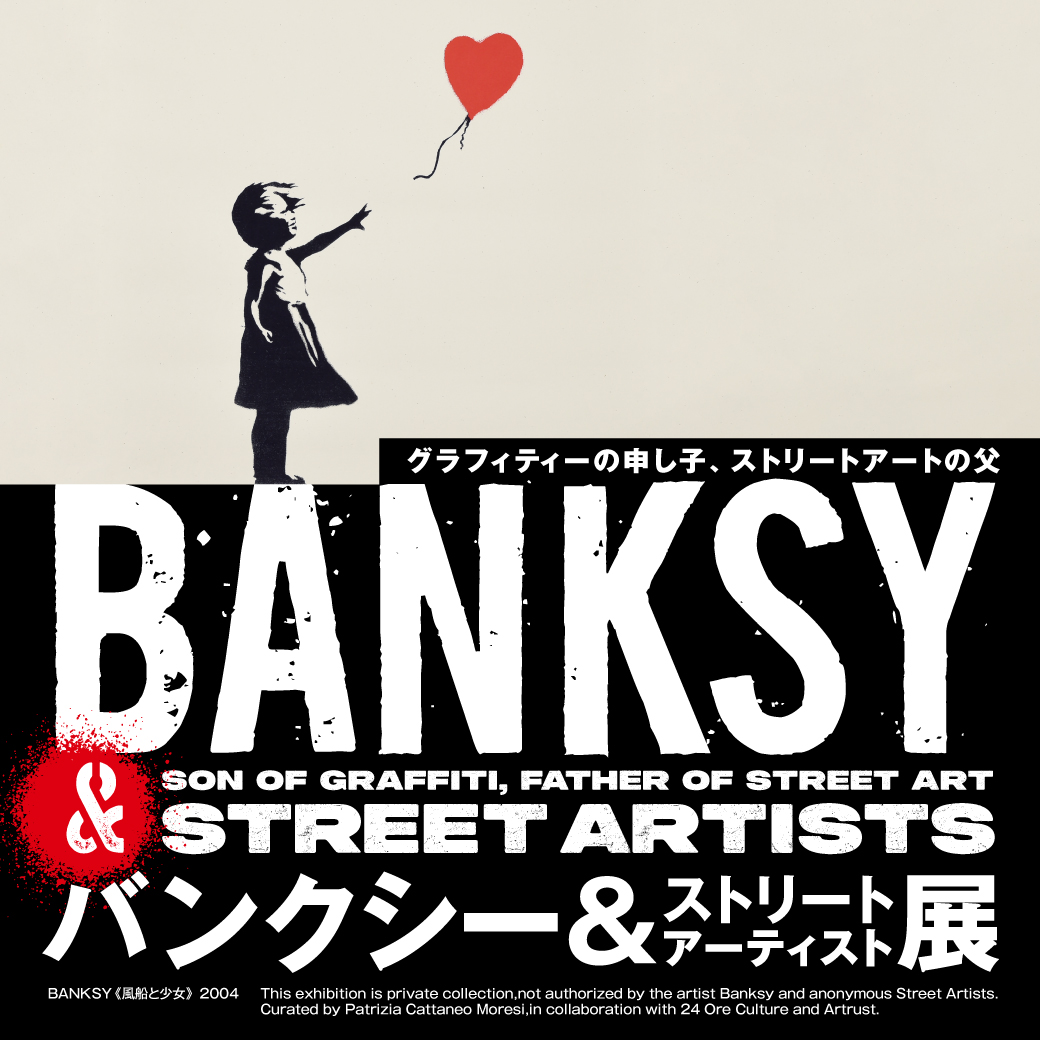 The Seibu Ikebukuro Main Store will hold the "Banksy & Street Artists Exhibition" at the Seibu Gallery on the 2nd floor of the Annex from Thursday, October 20th to Tuesday, November 15th.
In the exhibition, we will exhibit the works of more than 30 street artists in total, along with works that have been certified by Pest Control, which certifies Banksy's works, as well as record and CD jackets that Banksy worked on. Street art, which began in New York in the 1970s, developed its own style and eventually took the world by storm. Enjoy the free and powerful world of street art with Banksy as your gateway.
*This exhibition is curated by Patrizia Cattaneo Moresi, in collaboration with 24 Ore Cultura and Artrust. The exhibition is a private collection, not authorized by the artist Banksy and anonymous Street Artists.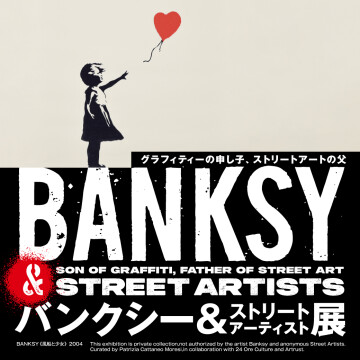 [Overview]
Date: October 20th (Thursday) to November 15th (Tuesday) 10:00 am to 8:00 pm (Admission until 30 minutes before closing)
*On the final day, November 15th (Tuesday), only this venue will be closed at 4:00 pm.
■ Venue: Seibu Ikebukuro Main Store Annex 2F = Seibu Gallery
■Price: 1,300 yen for adults, 800 yen for university and high school students, free for junior high school students and younger
*You can enter with a 200 yen discount on the admission fee by presenting the Club On/Millennium app or card.
*Customers from Toshima Ward can enter at half price by presenting an ID card.
*Up to one accompanying person can enter free of charge by presenting various types of disability certificates.
[Organizer] Sogo & Seibu Co., Ltd.
[Support] Toshima City (90th Anniversary Friendship Project), Toshima City Board of Education, Public Interest Incorporated Foundation, Toshima Mirai Cultural Foundation
[Industry-academia collaboration] Mode Gakuen Graphic Department
[Planning cooperation] White International Co., Ltd.
[Cooperation] Sogo Museum of Art
■Seibu Ikebukuro Main Store Website: https://www.sogo-seibu.jp/ikebukuro/topics/page/1639865.html
Banksy and street art, the most notable artists
Banksy from England has always been a mysterious existence without revealing his identity.
As a street artist, the graffiti (graffiti) that he drew on the walls of buildings in the city received a great response with expressions that included the original critical spirit, political messages, and satire on society. is trading at a high price. Banksy is a master of stencil art. By preparing stencils (patterns) in advance in the studio, works can be created quickly just by arranging them and spraying them on site. In addition, the movie he directed has been nominated for the documentary category of the Academy Award, and he is engaged in various activities.
[Examples of exhibited works]
This exhibition is a private collection,not authorized by the artist Banksy and anonymous Street Artists. Curated by Patrizia Cattaneo Moresi,in collaboration with 24 Ore Culture and Artrust.
*The image in this release is an image.
<Related articles in the past>
[Seibu Ikebukuro Main Store] Autumn Hokkaido Delicious Food Party
[Seibu Ikebukuro Main Store/Art Capsule] Yusuke Kagari Special Exhibition ~TOKYO WALL~
[Seibu Ikebukuro Main Store] The 56th Kyoto Master Craftsmen Association