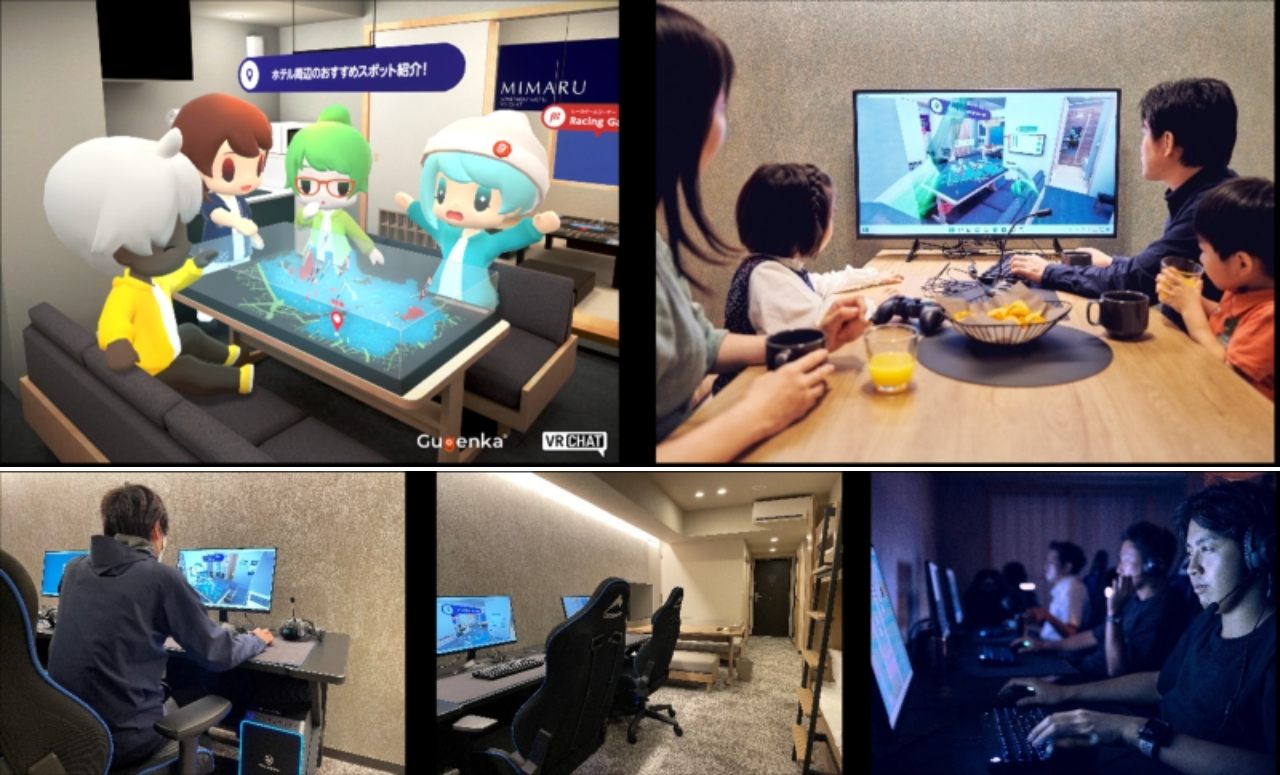 Virtual & Real Communication Makes Your Travel Deeply Interesting
Daiwa House Group's Cosmos Initia Co., Ltd. and Cosmos Hotel Management Co., Ltd. have installed "Metaverse Rooms" in all rooms for the first time in Japan*1, where guests can enjoy VRChat on the PC in the guest room * 1, the apartment hotel "MIMARU Tokyo Ikebukuro". will open on Tuesday, November 1, 2022.
https://mimaruhotels.com/jp/hotel/ikebukuro/
*1: Our research in October 2022
Ikebukuro is attracting attention as a hub for subcultures such as manga, anime, art, games, and cosplay. MIMARU's brand tagline is "Unlock your Japan". Communication of "Metaverse Room" will open the door of Ikebukuro that you do not know yet.
In the Metaverse Room, you can use your avatar to easily interact with hotel guests and staff. increase. From the meeting in the chat, the community with like-minded people may continue until the trip. Guests such as family and friends from Japan and all over the world will connect in virtual and real life beyond the barriers of generations and countries, communicate the charm and excitement of the city, and further deepen your trip to Ikebukuro, the birthplace of subculture. Make it interesting.
The name MIMARU comes from the word "mi (nna de tomari) maru" where everyone stays together. In a spacious room that can accommodate 4 or more people,
This is an urban apartment hotel with a kitchen, living room and dining space.
"MIMARU Tokyo Ikebukuro" focuses on e-sports as a virtual connection item, making it the first hotel in Japan with a gaming room where five friends can stay and play together. It's the perfect environment to concentrate on the game day and night, and you can have strategy meetings before and after the game, and enjoy a heated time with players from Japan and overseas without worrying about time differences or time differences.
We aim to be a hotel that creates a new culture for overseas guests who are highly interested in Japanese culture, friends, and families visiting Tokyo to enjoy a "new trip to Ikebukuro". Through the development and operation of MIMARU, we will continue to enjoy the charm and culture of Japan and its cities, and deliver tourism that makes Japan more interesting.
・"MIMARU TOKYO IKEBUKURO" where new encounters and culture are created in Ikebukuro, the birthplace of subculture
1. NEO Ikebukuro Graphic & Communication Area
[Image containing background pattern Description automatically generated] [Background pattern Description automatically generated] At "MIMARU TOKYO IKEBUKURO", under the theme of "NEO IKEBUKURO TOURISM (a new trip to Ikebukuro)", Subculture, Metaverse, eSports, digital, and other graphics that express the next generation of Ikebukuro were widely solicited.
Decorate the wall of the entrance with the art work that won the highest award and welcome the guests. In addition, the 2nd floor lounge, where guests from all over the world gather, will be used as a communication area for events, cosplay experiences, photography space planning, etc., and we plan to transmit unique Japanese culture.
2. New travel communication in the virtual "metaverse room"
From the PC in the guest room, you can access another virtual room, the Metaverse Room. Guests can use their avatars to participate in VRChat, interact using voice chat, get city information on maps, and enjoy treasure hunting games. In addition, guests can share town and event information with each other on the digital bulletin board, and based on information exchange, it will lead to real encounters such as "Let's go to that store tomorrow!"
3. Two gaming rooms where five friends can enjoy e-sports together
We have prepared the Quintet eSports Room, a gaming room with dedicated desks and five high-spec gaming PCs*2 so that everyone can play esports, which is becoming increasingly popular. The walls are also soundproofed so that you don't have to worry about noise from other rooms while playing. The large dining table makes it easy to have a strategy meeting, and everyone can enjoy the game at any time in a concentrated environment. There are two gaming rooms, so please use them for training camps and competitions between groups.
*2. The gaming room is equipped with a gaming PC (GALLERIA "XA7C-R37T"), a chair (Contiasks "Rosa Gaming Chair"), a monitor (LG), and peripherals (Logicool). Please prepare the game title by yourself and log in from the web to use it.
・About "MIMARU TOKYO IKEBUKURO"
"MIMARU TOKYO IKEBUKURO" is a new city-stay apartment hotel located in Ikebukuro, a city that attracts attention from overseas as a place of origin for Japanese culture and subcultures such as manga and anime.
Family type with king bank bed (capacity of 4 people) 24 rooms, Japanese type with Japanese style room (capacity of 4 people) 24 rooms, Suite type with two independent bedrooms (capacity of 6 people) 32 rooms, e-sports A total of 107 rooms, including 2 "Quintet eSports Rooms" (capacity of 5 people), are made up of rooms of about 40 to 60 square meters.
Good location in the city center, spacious rooms, but from 23,250 yen per night per room. We also have a reasonable plan for consecutive nights that makes it easy to stay for a long time*3.
*3. As of October 2022. Prices vary depending on the room and season. For details, please visit the MIMARU official website.
・"MIMARU TOKYO IKEBUKURO" facility overview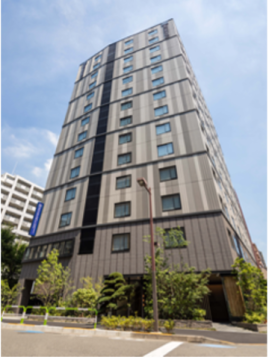 Location: 2-61-1 Ikebukuro, Toshima-ku, Tokyo
Access: 5-minute walk from JR Line/Tokyo Metro "Ikebukuro" Station
Facilities: 14 floors above ground, 107 guest rooms
Total floor area: 6,288.28㎡
Opening: November 1, 2022
Website: https://mimaruhotels.com/jp/hotel/ikebukuro/
・Model plan recommended by the staff of "MIMARU Tokyo Ikebukuro" where everyone stays
・Gaming room ・Metaverse room ・Supervised by VRChat
Company name: Wellplayed Rizest Co., Ltd.
URL: https://wellplayed-rizest.jp/
Location: Grand First Shinjuku Gyoen 6F, 22-1 Daikyomachi, Shinjuku-ku, Tokyo
Representative Directors: Yuya Tanida Kyohei Takao Akihito Furusawa
Business: Planning, production, management, consulting, distribution, promotion, facility management, etc. related to esports
Wellplayed Rizest is a joint venture between Wellplayed, which has been involved in the planning, management, video production, and distribution of events and tournaments of all genres related to esports, and esports program production, broadcasting, tournaments, and competitions using the latest broadcasting technology. An e-sports general trading company born in February 2021 through the merger of Rizest, which has been engaged in league management and promotion. With the mission of "believing in the power of esports, creating value, and changing the world," we will continue to grow in new business opportunities and development areas, and secure an overwhelming presence in the industry. We aim to contribute to the further development of
・About Cosmos Initia
Headquarters: Minato-ku, Tokyo, President: Ryotaro Takachi, HP: https://www.cigr.co.jp/
Cosmos Initia is a residential business that provides housing such as newly built condominiums, detached houses, and renovated condominiums, a solution business that develops, brokers, and manages rental properties for investment and business use, and supports medium- to long-term stays for families and groups. We are developing an accommodation business that develops and operates apartment hotels, etc. We continue to evolve into a company that produces urban environments by expanding our business domains in step with changes in society and diversification of needs.
We have a mission "Next GOOD" to our customers. to society. One step ahead of ideas, one step ahead of value. ], we will practice CSV in all management activities. Going forward, we will continue to pursue value that brings peace of mind and joy that exceeds expectations, and to solve social issues through the provision of products and services, we will create more "Next GOOD" together with our customers and society.
・About Cosmos Hotel Management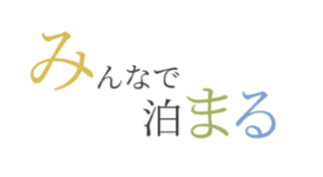 Head office: Minato-ku, Tokyo, President: Hideki Fujioka, HP: https://www.cigr.co.jp/chm/
Cosmos Hotel Management operates the APARTMENT HOTEL MIMARU, where everyone stays together. Spacious guest rooms from about 40 square meters equipped with a kitchen, living and dining space, where you can relax with your family and friends and enjoy a trip that feels like home. Open the door to thrills and discoveries, and encounter a new Japan that will change your sense of values. At MIMARU, with the tagline "Unlock Your Japan", staff members from all over the world who love Japan will create a journey together with you.
MIMARU official website: https://mimaruhotels.com/