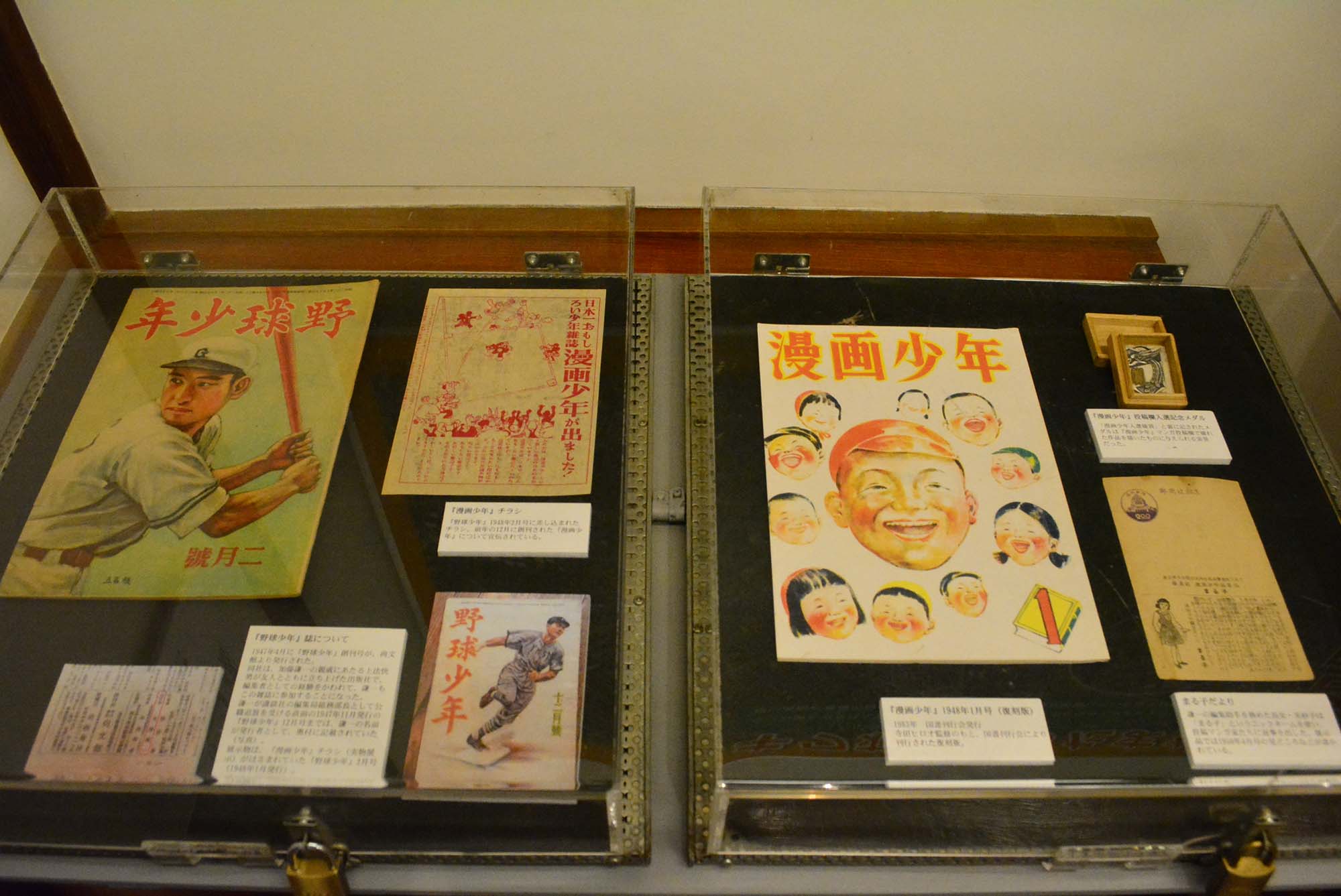 At Oyasumi-dokoro (on Tokiwaso-dori Street, Toshima-ku), "Editor Kenichi Kato and School Children company" on "Manga Shonen" is begin held. It's a part of a project cerebrating the 70th anniversary of "Manga Boys". The event continues until Sunday October 29th.
There are 11 panels at the exhibit. One example is a panel "Kenichi, who believed in the power of manga". The panel tells that after he was hired from Kodansha comic company, he became an chief editor of "Manga Shonen". He believed in the power of manga giving dream to boys more than anyone else.
---
---
In "Manga boys", comic fan from all over the country posted their works to compete. Many manga artists grew up through its posting sections. Later, many manga artists also gathered at the famous Tokiwaso apartment.
"Exhibition" Tokiwasou street office "which is an exhibition hall is a town information facility where there was" Tokiwaso "where manga artists, such as Tezuka, lived.
Duration
Tuesday June 27 – Sunday October 29, 2017
Closed: Every Monday (Closed on the folowing Tuesday when a holiday falls on Monday)
Time
10 am – 6 pm (Closes at 5 pm in October)
The last entry is 30 minutes before closing
Place
"Tokiwa-so Street Oyasumi-dokoro"
2-3-2 Minami-nagasaki, Toshima-ku