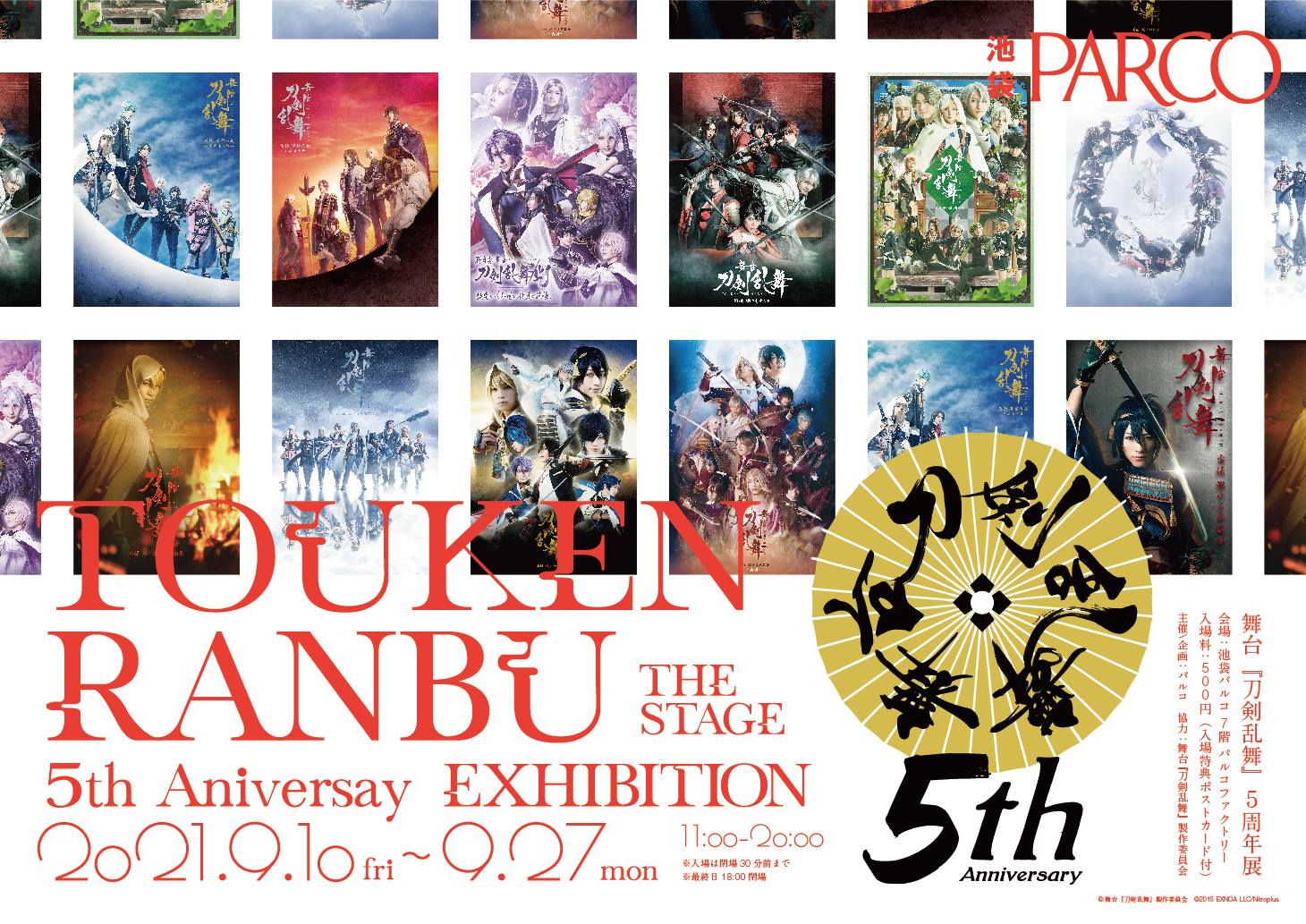 PARCO PARCO Co., Ltd. is holding an exhibition commemorating the 5th anniversary of the 2.5-dimensional work "Touken Ranbu" (Touken Ranbu) based on the popular sword training simulation game "Touken Ranbu -ONLINE-" (DMM GAMES / Nitroplus). It will be held at. We will develop dynamic exhibitions such as a zone that traces the performance for 5 years, a zone that fully attracts costumes and stage sets used in the latest performance, and a band umbrella exhibition zone that symbolically appears in the curtain call of the performance. We will also sell original goods for the 5th anniversary exhibition. We are also planning a traveling exhibition in Nagoya and Shinsaibashi.
---
---
・ [Overview]
■ Title: Stage "Touken Ranbu" 5th Anniversary Exhibition
■ Date: September 10th (Friday) -September 27th (Monday), 2021 11: 00-20: 00
* Admission is 30 minutes before closing time * Closed at 18:00 on the last day
■ Venue: PARCO Factory (7th floor of Ikebukuro PARCO Main Building)
■ Admission fee: 500 yen (tax included) * Admission privilege postcard included
* Free for elementary school students and younger * Admission benefits are available for a fee.
■ Organizer: Parco
■ Cooperation: Stage "Touken Ranbu" production committee
* From the viewpoint of preventing the spread of infectious diseases, business hours may be changed, the number of visitors may be restricted, and the business may be closed.
・ [Fansite precedent / general release]
<Advance lottery reservation for Katana Stephan site members>
■ Target period: September 10th (Friday) -September 13th (Monday), 2021
■ Reception period: From Wednesday, August 18, 2021 18:00 to Sunday, August 22, 23:59
* It is not on a first-come-first-served basis. A strict lottery will be held for all those who applied during the reception period.
■ Lottery result confirmation period: August 26, 2021 (Thursday) 12: 00-
■ Payment period: From Thursday, August 26, 2021 12:00 to Friday, August 27, 23:00
Touken Ranbu Site: https://fc.stage-toukenranbu.jp/
* Membership registration (charged) is required to apply for Katana Stefan Site members in advance. * Applicable to those who have registered during the reception period.
<General release>
■ Date and time: Saturday, August 28, 2021 10: 00-
■ L code: 39855
https://l-tike.com/toukenranbu-event
<Related article>
"Kawaii Uso no Kawauso Nanchatte Museum" will be held at Ikebukuro PARCO from 8/20 (Friday)!
"Big Nameko Exhibition" to commemorate the 10th anniversary of the popular app game "Nameko Cultivation Kit"! All 1101 species of nameko will meet in one place. Held at Ikebukuro PARCO from June 30th (Wednesday)!