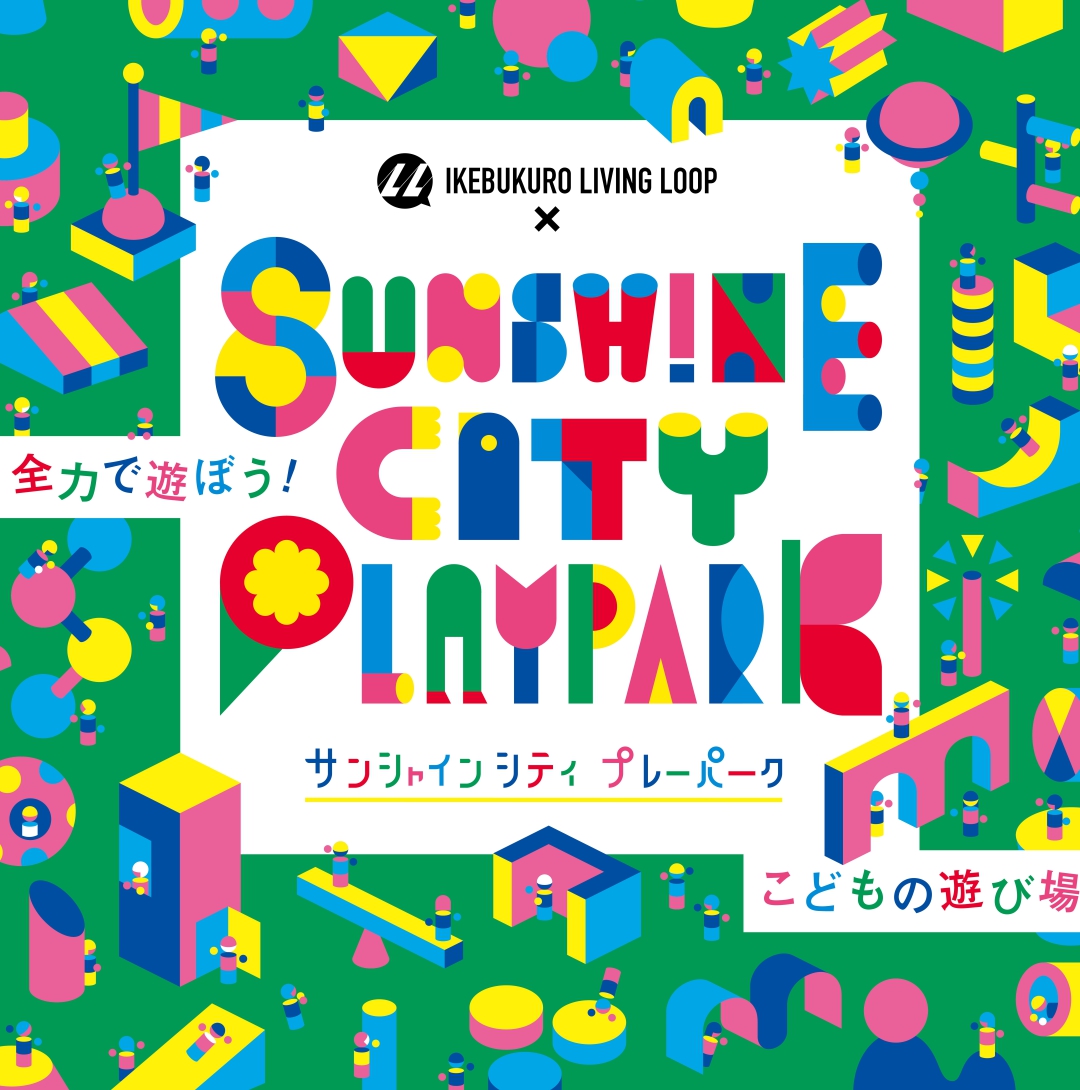 5/21 (Sat), 7/16 (Sat), 9/17 (Sat), 11/4 (Fri) -6 (Sun)
Sunshine City Co., Ltd. (Toshima-ku, Tokyo, President: Naoto Aiba) has a children's playground "Sunshine City PLAYPARK" where children can play with all their might. 3 The event will be held on the 3rd Saturday of May, July and September and from November 4th (Friday) to 6th (Sunday) in the area outside the entrance.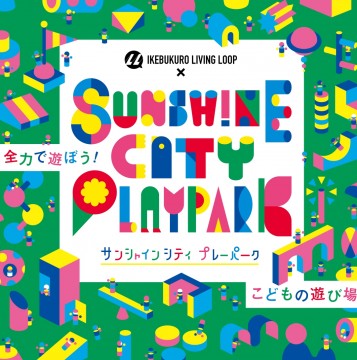 This play park is a sub-venue of "IKEBUKURO LIVING LOOP *", which is one of the projects of the 90th anniversary of the enforcement of the ward system in Toshima Ward, which promotes walkable town development. In order to provide a place where you can play with all your might, we will hold various workshops where you can play and learn, such as cardboard art workshops and kakekko classes, to revitalize the Higashiikebukuro area and make it easier to move around. We aim to improve.
* What is "IKEBUKURO LIVING LOOP"?
An initiative that has been underway since 2017 with the aim of making the city of Ikebukuro a cozy space like a living room. Markets, workshops, live performances, etc. are held at parks and sidewalks in Ikebukuro. Based on the concept of "everyday" with a living room in Ikebukuro, "we will nurture such everyday scenery with people who use Ikebukuro while visiting the city.
・ Overview of Sunshine City PLAY PARK
Official name: Sunshine City PLAYPARK
Implementation period: May 21st (Sat), July 16th (Sat), September 17th (Sat), November 4th (Fri) to 6th (Sun) 11:00 to 17:00 each day * Canceled in stormy weather
Location: Specialty store street Alpa 1F South 3 entrance outside area
Website: https://sunshinecity.jp/event/entry-21592.html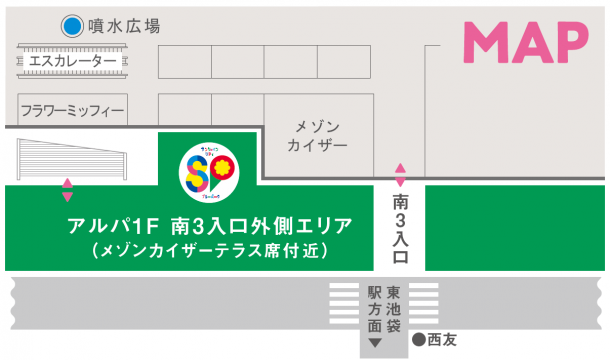 · Implementation content
■ Cardboard Art Workshop (Atelier Yamada)
You can freely paint and play with paint on a large cardboard box.
* 1,000 yen / person / approx. 30 minutes
* Advance reservation required
Only on May 21st (Saturday) during the exhibition period, as an event of IKEBUKURO HANA CIRCLE PROJECT with the theme of "flowers and greens" held in the Ikebukuro area at the same time, with cardboard flower gardens and paints We will hold an art workshop to paint.
■ Adventure playground (NPO Toshima Children's WAKUWAKU Network / Toshima Ward)
A play park, which is usually held in a park in Toshima Ward, is held on a business trip during the period. You can play freely by thinking and devising yourself, such as playing with cardboard to make various things and playing with natural materials. (Free participation)
■ Kakekko SIGNAL[Children's Kakekko Class] (TAKEOVER Co., Ltd.)
You can enjoy a foot race by measuring a 20m run and a running class by a former 100m Japanese national team player.
[Foot race classroom]
1,000 yen / person, about 40 minutes
* Advance reservation required
* No time measurement
■ Challenge earthenware puzzles! (Ancient Orient Museum)
Challenge to restore the disjointed replica earthenware (with participation prize)! The museum's original sacoche and capsule toys are also on sale!
* 300 yen / person, approx. 3-5 minutes
・ Simultaneous holding! Toshima-ku x Sunshine City Food Drive
We will hold a "Food Drive" in Sunshine City, a system that collects surplus food at home and provides it to those who need it . The collected food will be handed over to the children's cafeteria in the ward and those who need it through the Toshima City Council of Social Welfare.
■ Reception date and time ■ May 21st (Sat) ・ July 16th (Sat) ・ September 17th (Sat) ・ November 4th (Fri) -6th (Sun) 11:00 to 17:00 each day
■ Reception place ■ Inside the Sunshine City play park
● Foods that can be accepted ●
・ Unopened and undamaged packaging / exterior
・ Foods that do not require refrigeration / freezing, not fresh foods
・ The best-by date is 2 months or more and is clearly stated.
・ The item description is written in Japanese
* Alcohol for drinking cannot be accepted.
* In addition, we may refuse from the viewpoint of hygiene.
* All images are images.
* All prices include tax.
<Past related articles>
Sunshine Aquarium Special Exhibition "Delicious and Amazing Creatures Exhibition" Food Event Eat the Deep Sea Cleaner "Bathynomus doedrum"! "Oisugo ★ Gusoku Festival" held-Enjoy the rare curry curry-
Detective Conan The City of the Sky (Sunshine City) where heroes gather * April 8th (Friday) to June 12th (Sunday) *
A place where you can spend a relaxing time with your family Sunshine City Picture Book Forest Very popular!