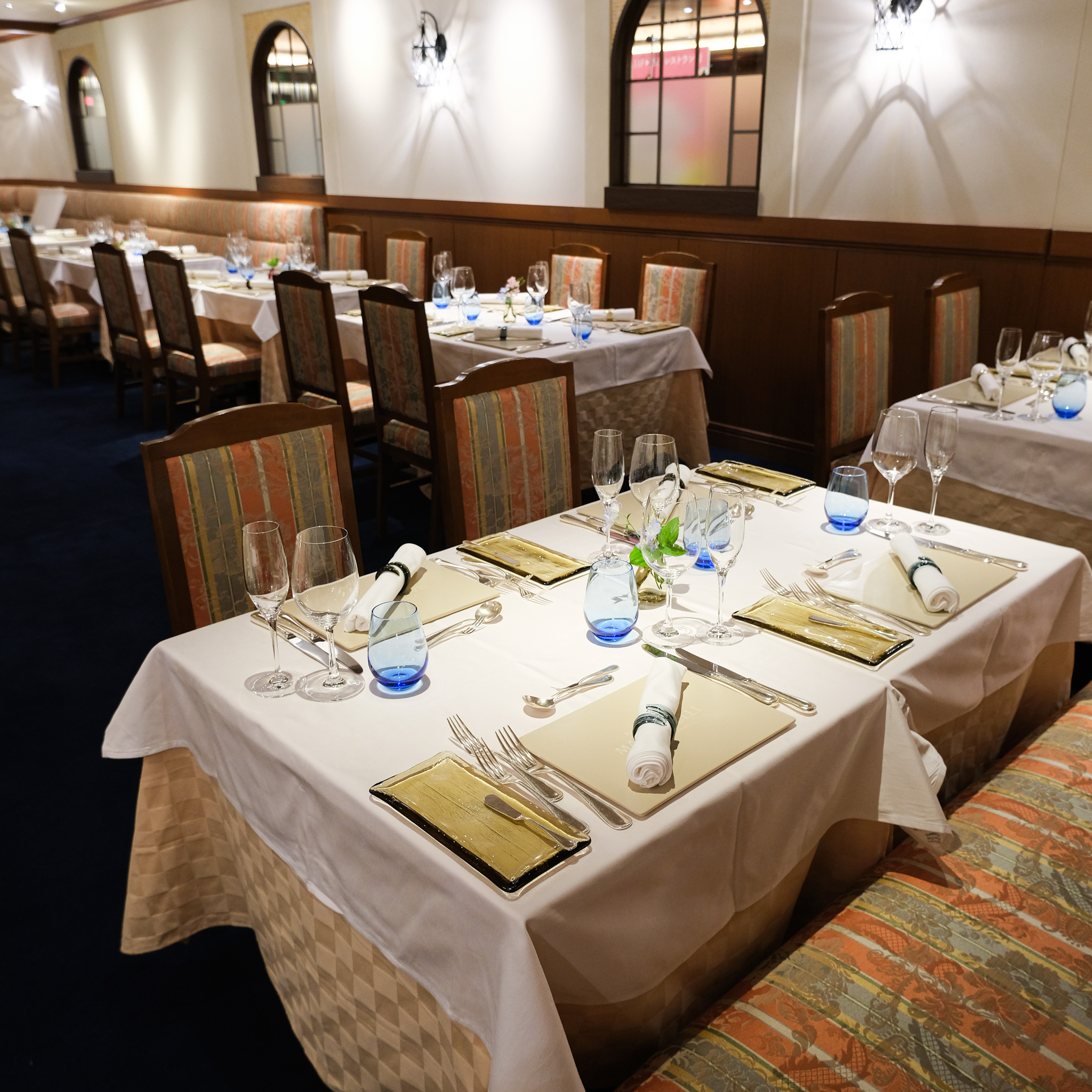 At Tobu Department Store Ikebukuro Main Store, we will open "Ristorante Macaberi" on the 15th floor of Spice, one of the largest restaurants in Tokyo .
"Ristorante Macabella" offers stylish Italian regional cuisine based on traditional Tuscan cuisine. With about 40 kinds of wine, you can enjoy a marriage of authentic Italian food and wine, and it is a restaurant with a calm atmosphere that is recommended for anniversaries and dinners with loved ones.
◆ About [Course] for lunch and dinner
We offer Italian dishes such as meat dishes and pasta that make the best use of the taste of the ingredients, as well as seasonal desserts. "Desert Wagon Service" is available for all courses.
● Lunch course: 3 types of 4,200 yen, 5,000 yen, and 6,500 yen.
● Dinner course: In addition to 6,000 yen, 8,000 yen, and 9,800 yen, the Bistecca course, where you can enjoy the thick steak of the Italian Tuscan specialty "Bistecca alla Fiorentina", starts at 15,000 yen and starts at 18,000 yen. (* Bistecca course is available from 2 people, advance reservation required)
* Lunch course and dinner course prices include tax, and the service charge is 10%.
◆ Also pay attention to rare wines imported directly from Italy!
The sommelier went to an Italian winery and directly imported rare wines that sympathized with the quality and the feelings of the producers. Sommelier also proposes pairing with food.
■ Store overview
Store name: "Restaurant Tema Caberi Ikebukuro Tobu Store"
Location: Tobu Department Store Ikebukuro Main Store Restaurant Street Spice 15th floor
Phone: 03-6709-1188 (direct)
Area: 165.97㎡ (about 50 tsubo)
Number of seats: 54 seats (private rooms available)
Average price: Lunch 5,000 yen, dinner 7,000 yen (course a la carte)
Business hours: 11:00 to 22:00 * Last order is 21:00 (business hours are subject to change)
<Past related articles>
[Venue Report] A phantom supercar is also available! "Showa Retro World Exhibition" is being held in Ikebukuro (until May 24th)
[Tobu Department Store Ikebukuro Main Store] "Showa Retro World Exhibition" and "Ikebukuro Classic Camera Expo" will be held for the first time from May 18th (Wednesday)!
[Interview Report] Fashionable pure coffee shop "Tajimaya Coffee Shop Ikebukuro Tobu Store" will open on April 21st! The limited menu "Tajima Beef Sandwich" is sweet and spicy bulgogi-style and addictive.