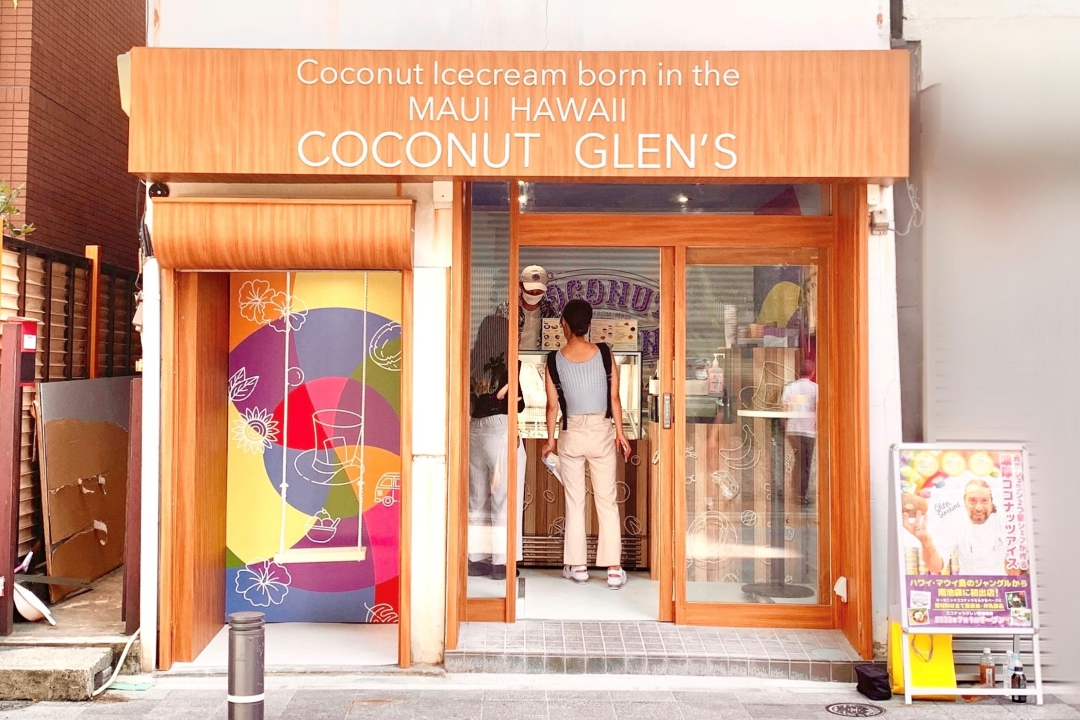 I want to taste it in the summer when it gets into full swing! A vegan coconut ice cream specialty store "COCONUTGLEN'S (Coconut Glen) Minami Ikebukuro store" born in Maui, Hawaii will open on Friday, July 1, 2022.
I participated in the tasting party held prior to the opening, so I will report on the details such as the standard flavor and the customized menu limited to the Minami Ikebukuro store.
"Coconut Glenn", which is loved in Maui, Hawaii, has landed in Minami Ikebukuro!
Coconut Glenn is a vegan coconut ice cream specialty store that opened in Maui, Hawaii in 2008.
Loved by many people, from locals to tourists, it first landed in Omotesando in Japan in July 2019. (* Closed in 2021) The Okinawa American Village store will open in December 2021, and this time the Minami Ikebukuro store will re-enter Honshu.
The Minami-Ikebukuro store is located near Minami-Ikebukuro Park, about a 5-minute walk from the east exit of Ikebukuro Station.
Although it is a take-out shop, there is a photogenic swing at the storefront, so you can take pictures of the products in style.
Coconut Glen is characterized by making ice cream that is additive-free and considers the body and the environment without using any chemical ingredients such as emulsifiers, coloring agents, stabilizers, fragrances, preservatives, etc.
The base is organic coconut cream made with a recipe born from the blessings of nature on Maui .
Vegan ice cream does not use animal products such as eggs and dairy products. Many vegan ice creams use soy milk instead of milk, but this shop uses coconut milk, so people with soy allergies can also eat it.
The product was developed by Mr. Glenn Simkins, who worked as a chef at a Michelin restaurant. We are particular about the raw materials, and we want to make ice cream that children around the world can eat without worrying about it.
A customized menu limited to the Minami Ikebukuro store is now available
There are 7 basic flavors.
・Original (Coconut)
・Coffee toffee
・Ginger Lemongrass
·chocolate
·vanilla
·pistachio
・Rum Raisin & Banana
Popular flavors are original and ginger lemongrass. Depending on the timing, seasonal flavors will also appear.
When ordering, you can choose a scoop or a cup to take home, so if you want to eat it right away, it's best to use the scoop, and if you want to take it home, it's better to have it in a cup.
In the case of a scoop, the ice cream is served in a coconut shell, so you can enjoy a little tropical feeling! Coconut shells can be returned or taken home.
■ Scoop
1 scoop (80ml) 540 yen including tax
3 scoops (50ml x 3) 756 yen including tax
■ Takeaway
You can put the cup-filled ice cream in a special box and take it home.
1,900 yen including tax with 4 pieces
6 pieces 2,800 yen including tax
8 pieces 3,700 yen including tax
*You can purchase from 1 cup (540 yen including tax)
* Coconut Glen ice cream uses "Western liquor" and "liqueur". It is said that it is safe for children to eat because it is a very small amount for flavoring.
In addition, along with the opening of the Minami Ikebukuro store, a customized menu that accompanies ice cream and ice sandwiches in collaboration with popular vegan shops are newly available. This is currently not available at the Okinawa store or online shop!
Customized (served with ice)
Florentine 250 yen including tax (1 piece)
⇒Florentin using organic soy sauce from Yamaki Jozo.
■ Vegan cookie 350 yen including tax (1 piece)
⇒ A collaboration product with the organic French restaurant "Ecoloop" in Zoshigaya. Based on tofu, we are developing two types of lemon cookies and pistachio chocolate cookies using fresh lemon peel and bamboo corners.
According to the staff, "recommended ice cream to go with lemon cookies is original, and pistachio chocolate cookies are pistachio."
Vegan sandwich (with your favorite ice cream)
Busse Sand 650 yen including tax (1 piece)
⇒ A collaboration product with the popular vegan cafe "SASAYA CAFÉ" in Sumida Ward. The rice flour-based busse uses organic almonds, and comes in three flavors: plain, cocoa, and chlorella.
■ Cookie sandwich (cacao nib cookie) 600 yen including tax (1 piece)
⇒ A collaboration product with the popular vegan & gluten-free sweets shop "CocoChouChou" in Nagano. Cacao nib cookies made with rice flour and almond flour.
Busse sand and cookie sand seem to have volume. It was said that the cookie sandwich was harder, so it might be fun to choose based on the texture.
It seems that there are plans to expand to other stores in the future, but for now, it is a limited menu that can only be tasted at the Minami Ikebukuro store, so please check it out.
Try popular flavors and customized menus
All 7 flavors looked delicious, but I was curious about the unique flavor, so I tried the most popular original (coconut), ginger lemongrass, and rum raisin & banana.
In addition, I was able to have a customized menu Florentine and a lemon cookie that is recommended to match the original.
First of all, a bite of the original. The texture is sticky and smooth.
I had an image of a light taste because it is vegan ice cream with no additives, but it has a surprisingly rich and rich taste with coconut cream! I was impressed that it was so creamy and full-bodied without using eggs or milk.
A good impression is that it is sweet but not persistent. The flavor of coconut is slight, so it seems to be accepted by everyone. The roasted coconut chips were a nice accent.
Rum Raisin & Banana has a very strange taste that I have never met before. Bananas have more presence as a whole, but the rich flavor of rum raisins gradually spreads in the mouth later. Coconut, rum raisins and bananas were in perfect harmony as if they were one new ingredient rather than separate fruits. It was the most satisfying of the three flavors I tried.
Ginger lemongrass is a little adult taste. Ginger is firmly claimed, but there is almost no pungency. The fresh scent and refreshing taste are perfect for summer. Ginger candy made it even more refreshing.
The customized florentin is crispy, dense and sticky to eat. I expected it to be quite salty because it uses organic soy sauce, but it was only slightly salty. It is fragrant and delicious even if you eat it alone. It has a gentle taste that matches any flavor, so it seems to be useful as a chopstick rest.
Vegan lemon cookies made with raw lemon peel and bamboo corners are appetizing with the refreshing scent of lemon before eating. It has a smooth texture and the mellowness of coconut milk, and does not make you feel the tofu base. Moderately sweet. I ate it with the original, but it emphasized the deliciousness of the ice cream.
All of them were really delicious and I finished eating them. All of the ice creams are so rich and unique that you wouldn't even notice it unless you were told they were vegan ice creams. Please try it this summer!
Opening campaign will be held until July 10th (Sun)!
In addition, as an open campaign until July 10th (Sun), if you register as a friend on Coconut Glen's official LINE, you can eat ice cream at a trial price. If you are interested, please check it out.
■Campaign Period: July 1st (Friday) to July 10th (Sunday)
■ Coupon type
・[550 yen → 330 yen] "1 scoop" discount coupon
・[770 yen → 550 yen] "3 scoops" discount coupon
https://lin.ee/fjPWZJE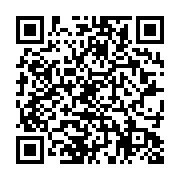 "COCONUT GLEN'S (Coconut Glen) Minami Ikebukuro Store" Store Overview
*The content of this article is as of the interview date (2022/7/1). Please check the official website for the latest information.
<Past coverage report>
[Interview report] East Japan's first store! Workman's shoe specialty store "WORKMAN Shoes" opens in Ikebukuro Sunshine City!
[Interview Report] The popular "Tokyo Tarako Spaghetti" has opened in Minami Ikebukuro. The store limited menu "Black spaghetti with mentaiko and raw seaweed" has a big impact both in appearance and taste!
[Interview report] Sake ice cream specialty store "SAKEICE Ikebukuro store" opens! There are many people who are addicted to sake from ice cream! ?
Click here for the list of interview reports