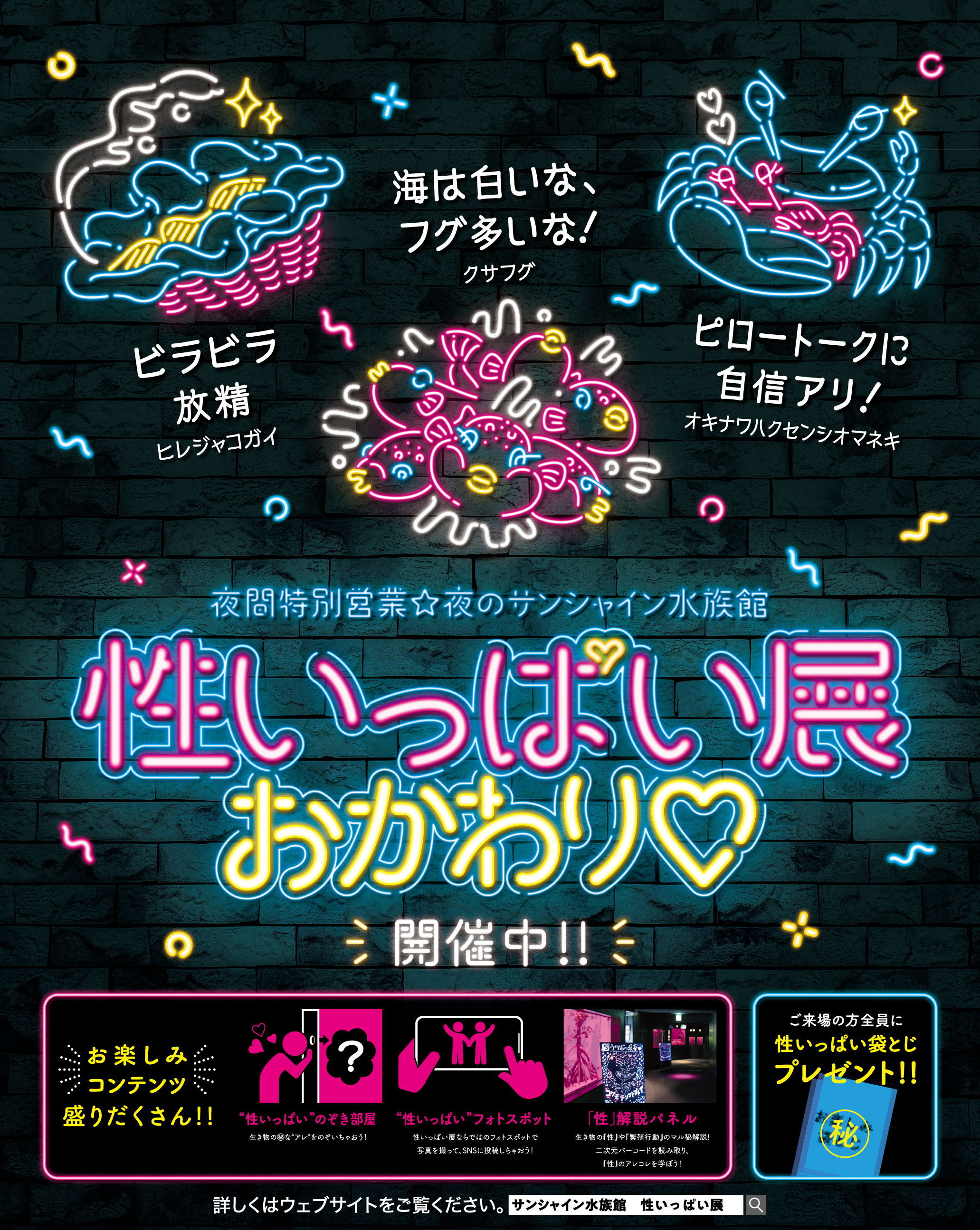 Held from September 14th (Tuesday) to December 26th (Sunday), 2021 * * Closed on November 14th.
Sunshine Aquarium (Ikebukuro, Tokyo) will be held for the third time in the series from September 14th (Tuesday) to December 26th (Sunday), 2021. ♡ "will be held.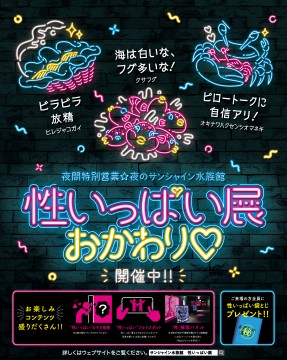 In the past two "Sexual Exhibitions", we have delivered a deep world where you usually have few opportunities to know about "sexual mysteries" such as strategies and ingenuity for living things to survive through a fun learning project unique to Sunshine Aquarium. I did.
This time, as a culmination to let people know more deeply and happily how creatures connect their lives, in addition to the revival of popular contents so far, we will further discuss the unique ecology of creatures that we could not tell you in the past two times. We will develop it with deeply dug contents.
In addition to exhibiting "penis models" of various creatures handmade by the breeding staff, centering on the "sex" commentary panel that explains the unique characteristics of the creatures installed in front of each aquarium with pop illustrations. This time, a "sexually full" peep room where you can peep into the mystery of the sexuality of the creatures is now available for the first time!
Every time, we will tell you about the charm of the sexuality of living things with a lot of contents such as the original "Sexually full bag binding" which is very popular.
In addition, there will be a photo spot where you can take pictures unique to the Sunshine Aquarium at night in the hall where the lighting of the aquarium shines like neon lights!
Please take this opportunity to visit the "Sexual Exhibition", which goes deeper into the mysteries of the sexuality of living things!
● About the "sex" of creatures that you want to convey to everyone … ●
The world of "sex" of creatures that you do not usually see. It has a variety that can change the way we think and behave about our sexuality and life.
This special exhibition is full of sexual expressions from a human perspective, and that is why I think that more people will be interested in the sexuality of living things and the energy of life.
The diversity of living things, including humans, is the richness of connections that influence the individuality of living things.
How can each of them continue to exist by understanding it and maintaining an appropriate sense of distance and relationship with each other? Isn't it the time to be asked that?
(Katsushi Maruyama, Director of Sunshine Aquarium)
・ Outline of the event
Title: Night special business "Night Sunshine Aquarium Sexual Exhibition Refill ♡"
Location: Sunshine Aquarium Main Building
Period: September 14th (Tuesday) -December 26th (Sunday), 2021 18: 15-21: 00 * Last admission is 1 hour before the end
* Closed on Sunday, November 14th.
* There are also holidays in December. Details will be announced on the Sunshine Aquarium website.
<Aquariums from 10:00 to 18:00 are normally open>
---
---
price:
〇General
Adults 2,500 yen (Monday-Thursday (excluding holidays and days before holidays) 2,400 yen) / Children 1,200 yen / Infants (4 years old and over) 700 yen
〇 Annual passport member
Adults 1,200 yen / Children 600 yen / Infants (4 years old and over) 350 yen
* The admission ticket will be a WEB ticket with a designated date and time or a convenience store ticket with a designated time on the day.
* For annual passport members, please obtain a numbered ticket on the website in advance and come to the aquarium ticket counter.
URL: https://sunshinecity.jp/file/aquarium/sexy/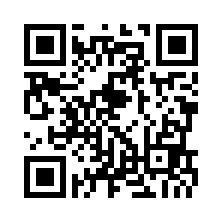 "Sex" commentary panel
In addition to the commentary caption about the creature during normal business hours, we will set up a commentary panel about the "sex" of the creature.
Breeding staff handmade model
We will exhibit 8 kinds of penis models of various creatures carefully handmade by the sunshine aquarium breeding staff.
Not only can you see the uniqueness of the appearance, but it also explains why it has such characteristics.
In addition, this time, we will try to make a condom made from a fish bladder, which is said to have been around for a long time!
First appearance, "full of sex" peep room
When you enter the booth surrounded by a box, you will hear a certain sound. If you look into the hole in the wall, there is …
Don't be shy about the mysteries of the sexuality of creatures that you can't usually see!
Very popular and full of sex
Introducing in detail the marital status of the aquarium creatures that the breeding staff knows and the penis that has various characteristics depending on the creatures !!
Photo spot
You can take pictures of the aquarium that are different from usual, such as photo spots using neon lights that shine in the space unique to the Sunshine Aquarium at night. There is no doubt that you can enjoy various photography with friends, family and couples!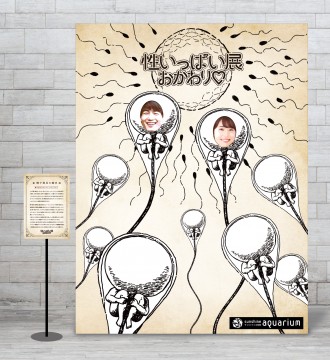 Full of sex on SNS
There is a photo spot in the hall where you can take pictures for posting videos. You can enjoy shooting using 3D holograms that looks great on SNS.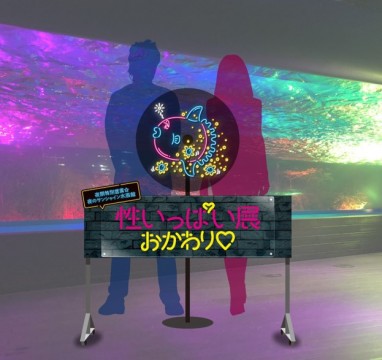 Very popular !! Original goods for the exhibition full of sex
Original goods for a sex-filled exhibition that is very popular and hot topic every time.
About 5 kinds of goods including new original goods will be on sale this time as well!
In addition to the familiar original condoms, tin badges, and sexual drinks, original bath salts and T-shirts will also be available.
At Sunshine City Alpa Restaurant, a menu full of interlocking sex!
At the three stores in the Sunshine City Alpa Restaurant, an original collaboration menu using various fish eggs will appear in connection with the "Sexual Exhibition Refill ♡".
Collaboration with Konica Minolta Planetarium Manten in Sunshine City
~ R18 Adult ♡ Planetarium x Sexual Exhibition Refill ♡ Night Collaboration Campaign ~
At Konica Minolta Planetarium Manten, from September 14th (Tuesday) to November 7th (Sunday), the "R18 Adult", which is currently being screened, is very popular with those who present the admission ticket for the "Sexual Exhibition ♡ Refill". 20% discount on the viewing fee of "Planetarium", and original goods will be presented to the first 500 people.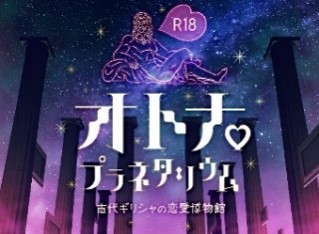 There is also a night-only event at the Sunshine 60 Observatory!
At SKY CIRCUS Sunshine 60 Observatory, you can slowly enjoy the beautiful night view of Tokyo in a space surrounded by the light of countless fantastic candles lit in the facility, the sound of peace, and the pleasant scent that relaxes your heart. We will hold a special time "Makurataimu-A space where you can relax while watching the night view" from October 8th (Friday) to December 26th (Sunday).
In addition, if you show the WEB ticket screen or admission ticket of "Sexual Exhibition Refill ♡" at the observatory ticket counter during the period of Makurataimu, the admission fee will be reduced by half as many times as you like. Implemented.
Please check the observatory website for details. After being thrilled at the aquarium, why not relax in the beautiful night view?
* Contents and schedule may change depending on the situation.
※The image is an image. * All prices include tax.
* At Sunshine Aquarium, we are working to prevent the spread of new coronavirus infectious diseases so that our customers can visit us with peace of mind. We ask for your understanding and cooperation when visiting the museum. Please check the Sunshine Aquarium website for more information. https://sunshinecity.jp/aquarium/news/entry-14803.html
<Past related articles>
A rare body color that you rarely see !! A limited-time exhibition starts at the Sunshine Aquarium, which has three gold, silver, and copper colors.
Sunshine Aquarium Special Exhibition "Skee Bone Exhibition-meets Turtle Shell is Rib-"
"Night Sunshine Aquarium Night Kosei Love" held * June 11th (Friday) -August 29th (Sunday) 18: 00- *